【Know more about "Long COVID"】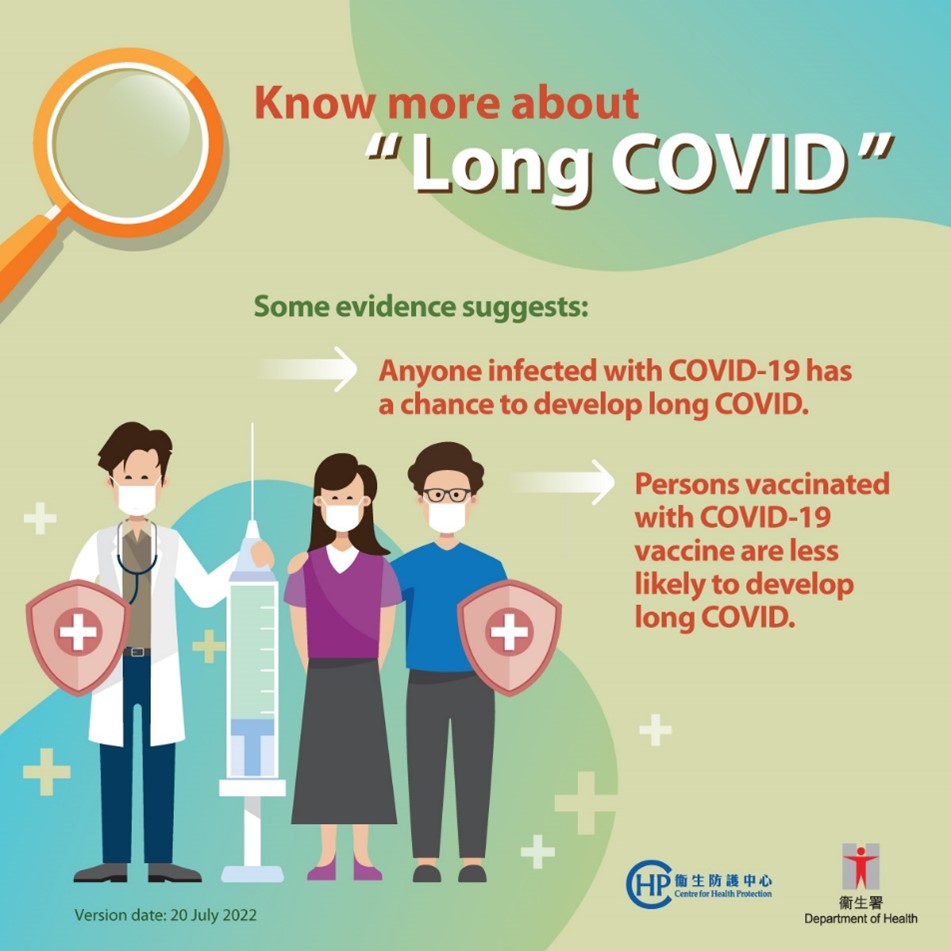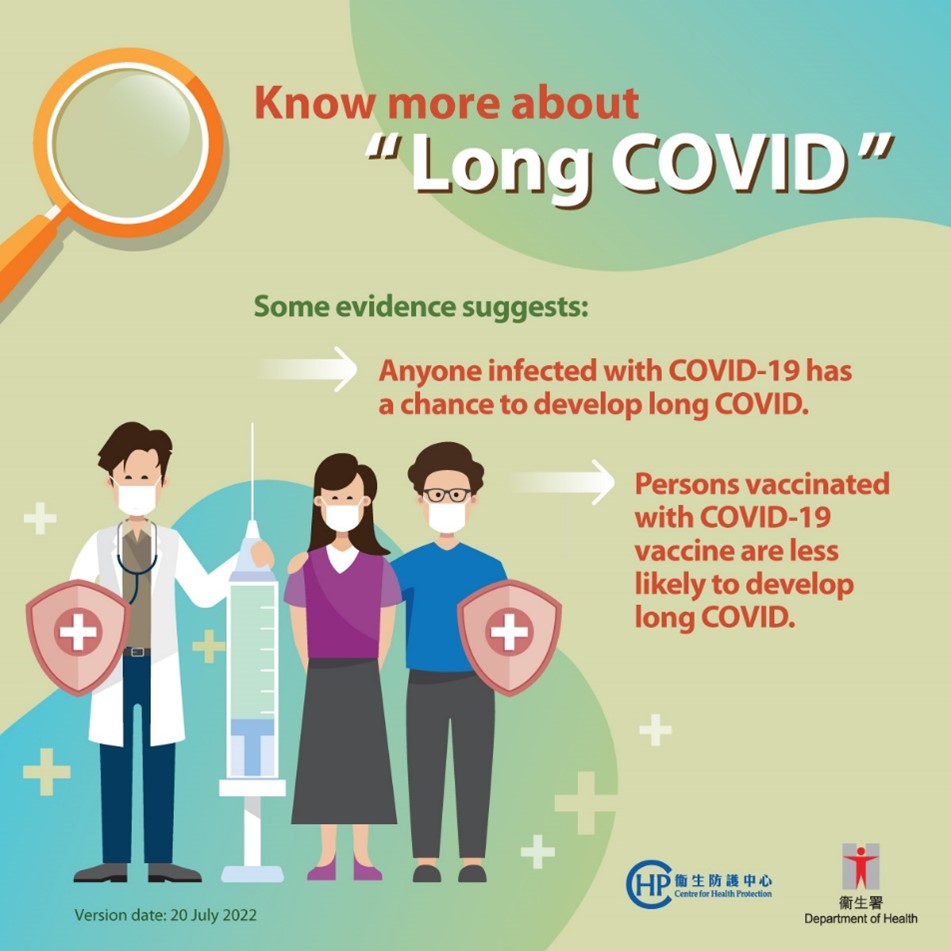 A proportion of COVID-19 patients experience lingering symptoms for weeks to months following acute COVID-19 infection. This situation is known as 'Long COVID'.
Some studies reported that long COVID is found more often in people who had severe COVID-19 illness, but anyone (including those with mild illness) can experience this condition after infected with COVID-19.
According to WHO, COVID-19 vaccination can reduce incidence of long COVID. Some studies also suggested vaccinated persons are less likely to develop long COVID even they get infected, compared to the unvaccinated.
The Faculty of Medicine of the Chinese University of Hong Kong, supported by the Hospital Authority, launched a local large-scale long COVID survey to understand this condition and its impact on health outcomes.
For details of this survey, please refer to the following website:
https://www.med.cuhk.edu.hk/press-releases/cu-medicine-supported-by-the-hospital-authority-to-launch-hk-s-first-large-scale-long-covid-survey-aiming-to-inform-the-government-on-impact-of-long-covid-on-healthcare-services?fbclid=IwAR1G2RDiiK7JbjfZyNRKccxoi54XiDsh1irHqczOTATGvpSk2D4dcZxNaYI