【Vaccine Pass series – COVID-19 recovered persons】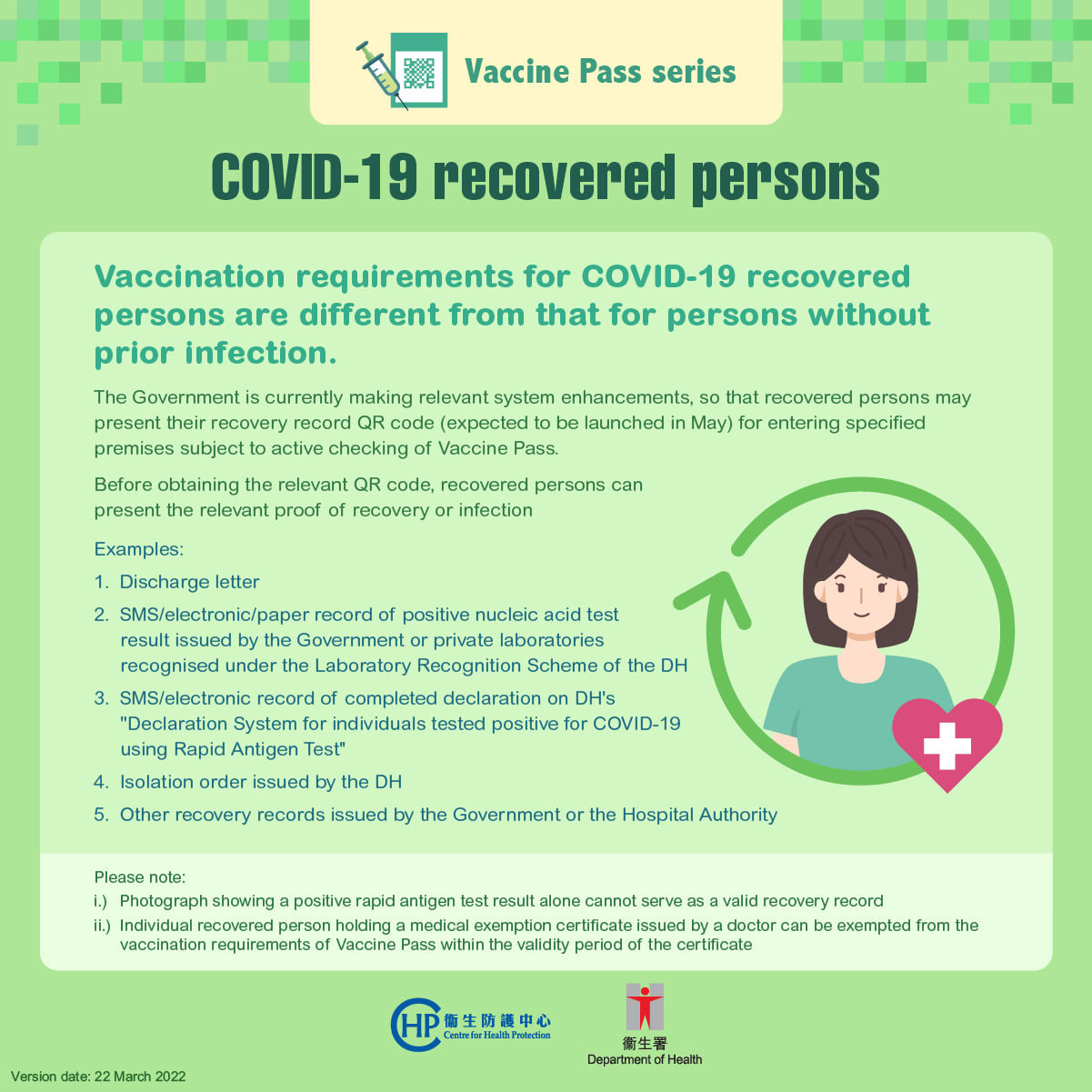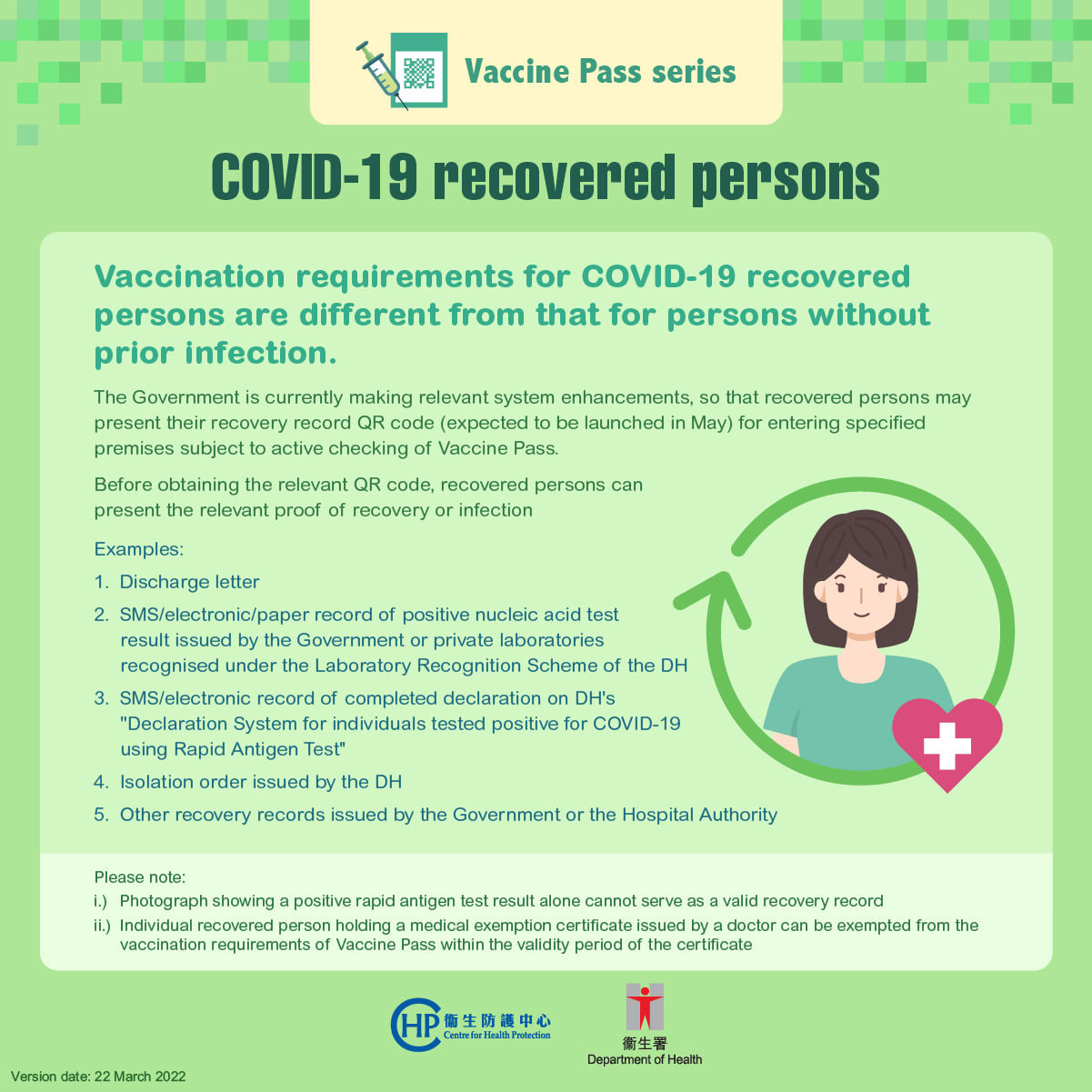 Under Vaccine Pass, vaccination requirements for COVID-19 recovered persons are different from that for persons without prior infection.
The Government is currently making relevant system enhancements, so that recovered persons with positive test results recorded in the Government's computer systems will be able to retrieve their recovery record QR code online at a later time. They can then also add their recovery status to their vaccination record QR code. The system is expected for launch in May and the Government will announce the details in due course. By then, recovered persons can present a vaccination record that meets the vaccination requirements or a valid recovery record QR code for entering specified premises subject to active checking of Vaccine Pass where the QR code needs to be scanned.
Before obtaining the relevant QR code, recovered persons can present the relevant proof of recovery or infection, such as discharge letter, SMS/electronic/paper record of positive nucleic acid test result issued by the Government or private laboratories recognised under the Laboratory Recognition Scheme of the Department of Health (DH), SMS/electronic record of completed declaration on DH's "Declaration System for individuals tested positive for COVID-19 using Rapid Antigen Test", isolation order issued by the DH, and other recovery records issued by the Government or the Hospital Authority.
 Please note that photograph showing a positive rapid antigen test result alone cannot serve as a valid recovery record.
For individual recovered person holding a medical exemption certificate issued by a doctor, he or she can be exempted from the vaccination requirements of Vaccine Pass within the validity period of the medical exemption certificate.
 For details, please refer to thematic website: https://www.coronavirus.gov.hk/eng/vaccine-pass.html
 Press release:https://www.info.gov.hk/……/202203/20/P2022032000438.htm
Source: Centre for Health Protection, DH
https://www.facebook.com/CentreforHealthProtection/posts/5650559144959956