【Children need to get vaccinated as soon as possible】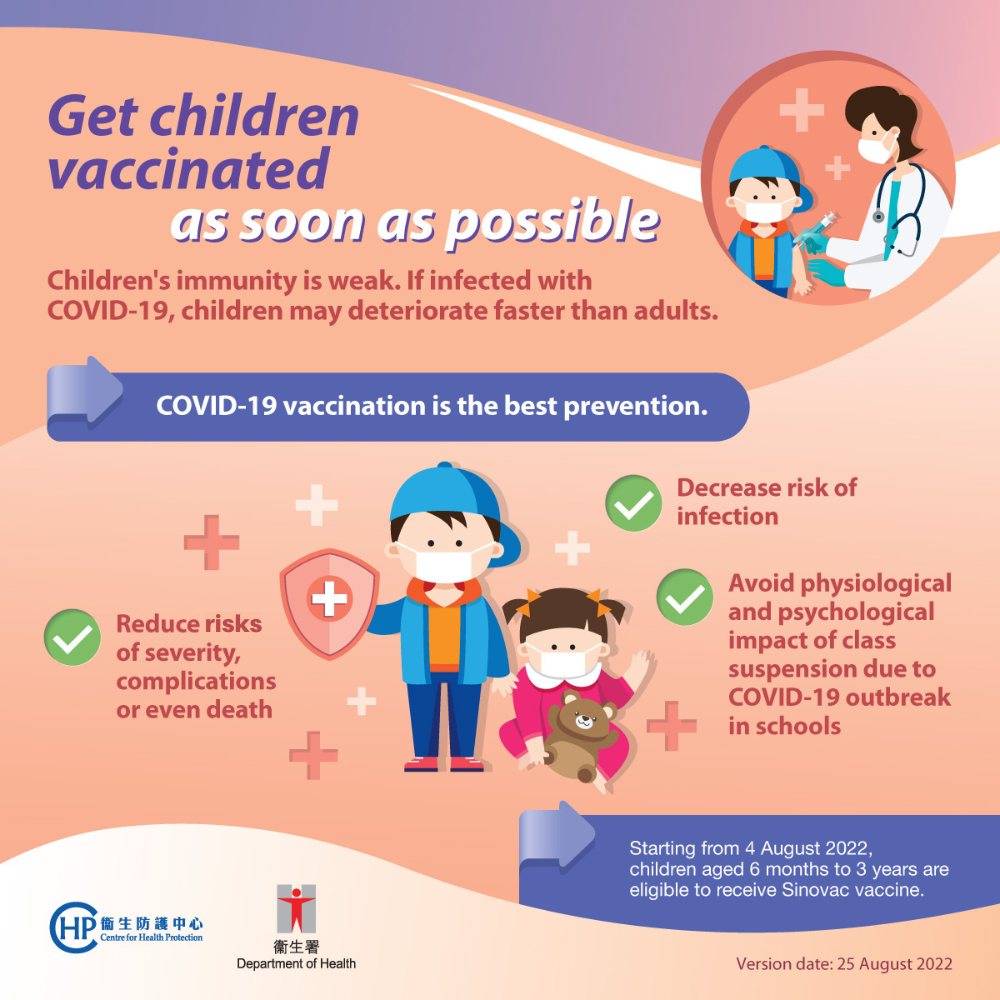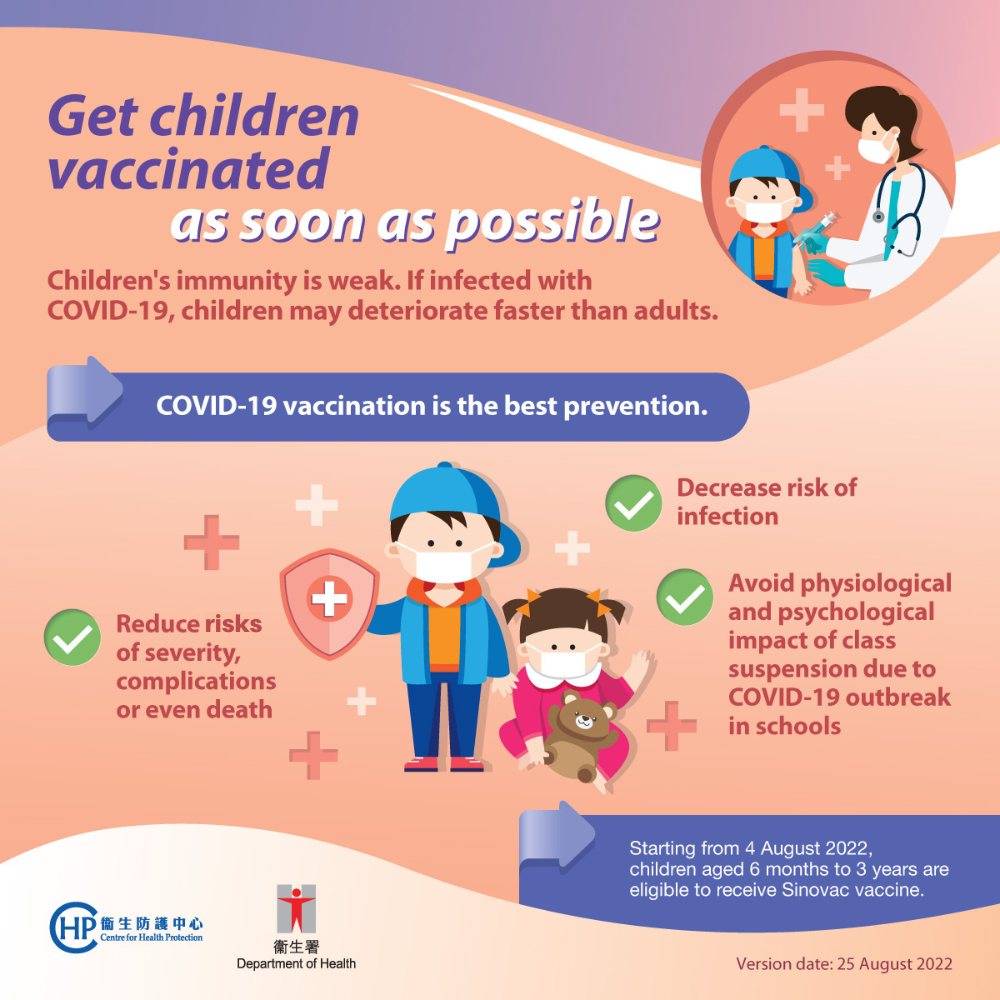 Cases of deterioration and even death in children infected with COVID-19 continue to occur. Comparing the data of the previous month, the Hospital Authority found that the number of children diagnosed and admitted to hospital has nearly doubled. The number of severe cases has also increased correspondingly. Children's immunity is weak. After infection, deterioration in children may be faster than that in adults. COVID-19 vaccination is the best preventive method.
COVID-19 vaccination for children is safe and effective. Getting them vaccinated can reduce their risks of severity and complications, and even death. In addition, it may also avoid the physiological and psychological impact of class suspension due to possible COVID-19 outbreaks in schools.
Starting from 4 August 2022, children aged between 6 months and 3 years are eligible to receive Sinovac vaccine CoronaVac. As of 22 August 2022, more than 8,000 children in this age group have already received the 1st dose of the vaccine. For parents whose children have yet to get vaccinated, please make an appointment for them as soon as possible.
Booking website: https://booking.covidvaccine.gov.hk/forms/index.jsp