【3-day citywide rapid test】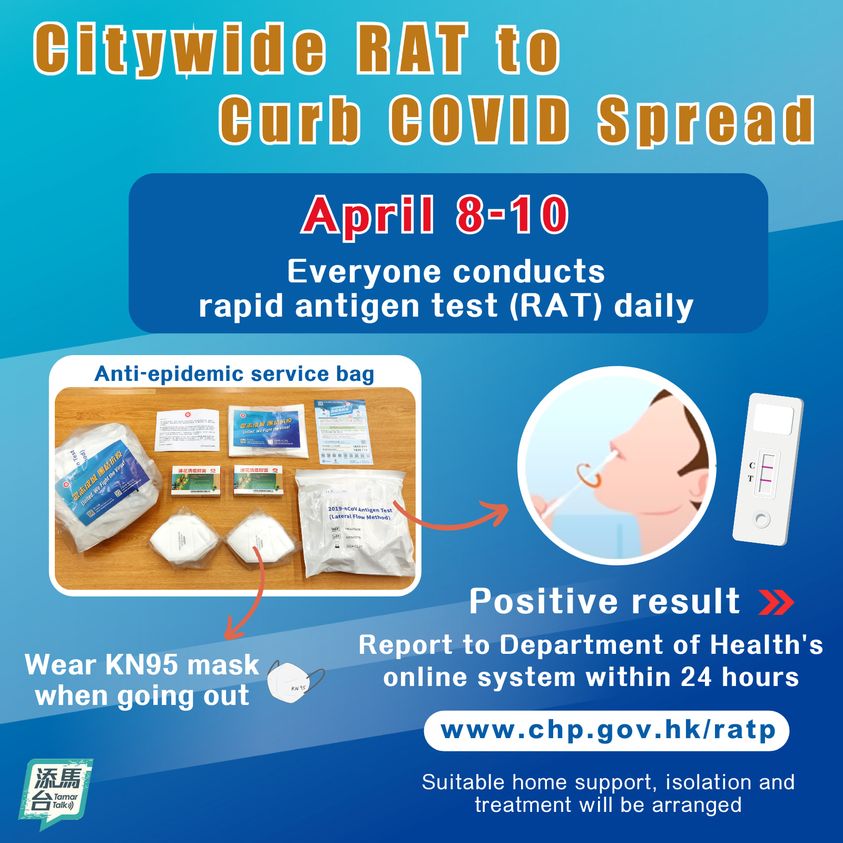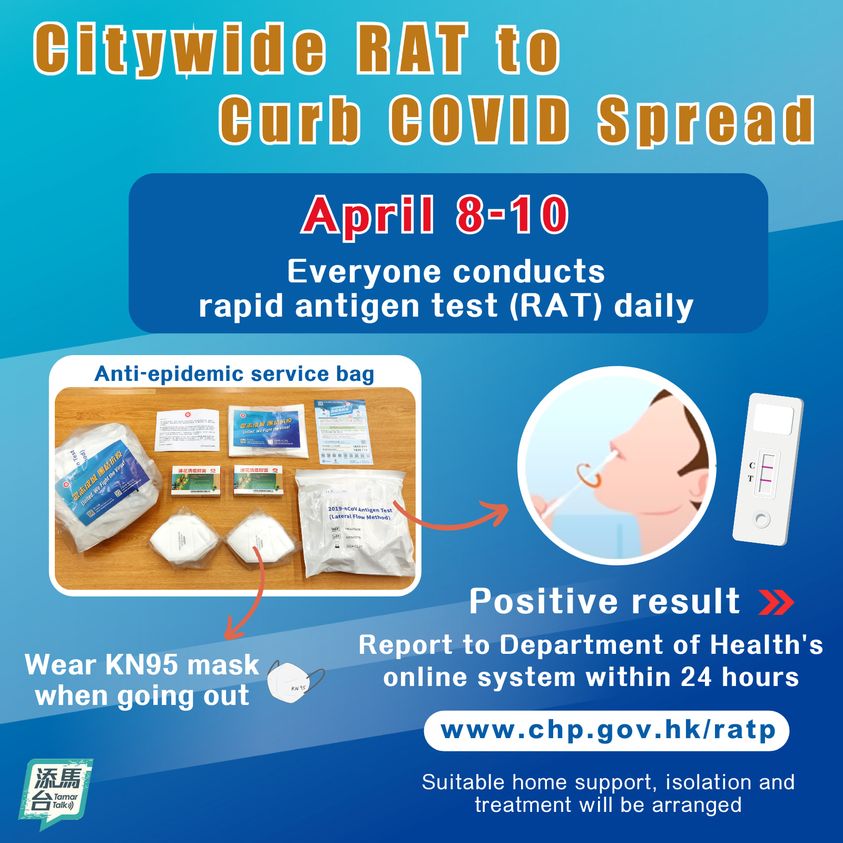 The government strongly appeals to all people in Hong Kong to conduct rapid antigen test (RAT) every day for 3 consecutive days from April 8 to 10 to find out if they are infected, in order to curb the spread of COVID-19 as soon as possible
and to help the society return to normal
.
If the test result is positive, take a photo and report to the Department of Health's online system within 24 hours
www.chp.gov.hk/ratp
The Centre for Health Protection will arrange suitable home support, isolation or treatment according to the health condition and home situation of the infected person
No need to declare negative test results. People can nonetheless wear KN95 masks for higher protection when going out
The public can make use of the RAT kits and KN95 masks in the anti-epidemic service bags being distributed by the government to all households from today (April 2). People in need can get additional supply from any of the 90 distribution points in 18 districts.
With everyone contributing a part, we will surely defeat the epidemic
United
We fight the virus
Source: Tamar Talk