【全民同心抗疫 Together, We Fight the Virus 📣】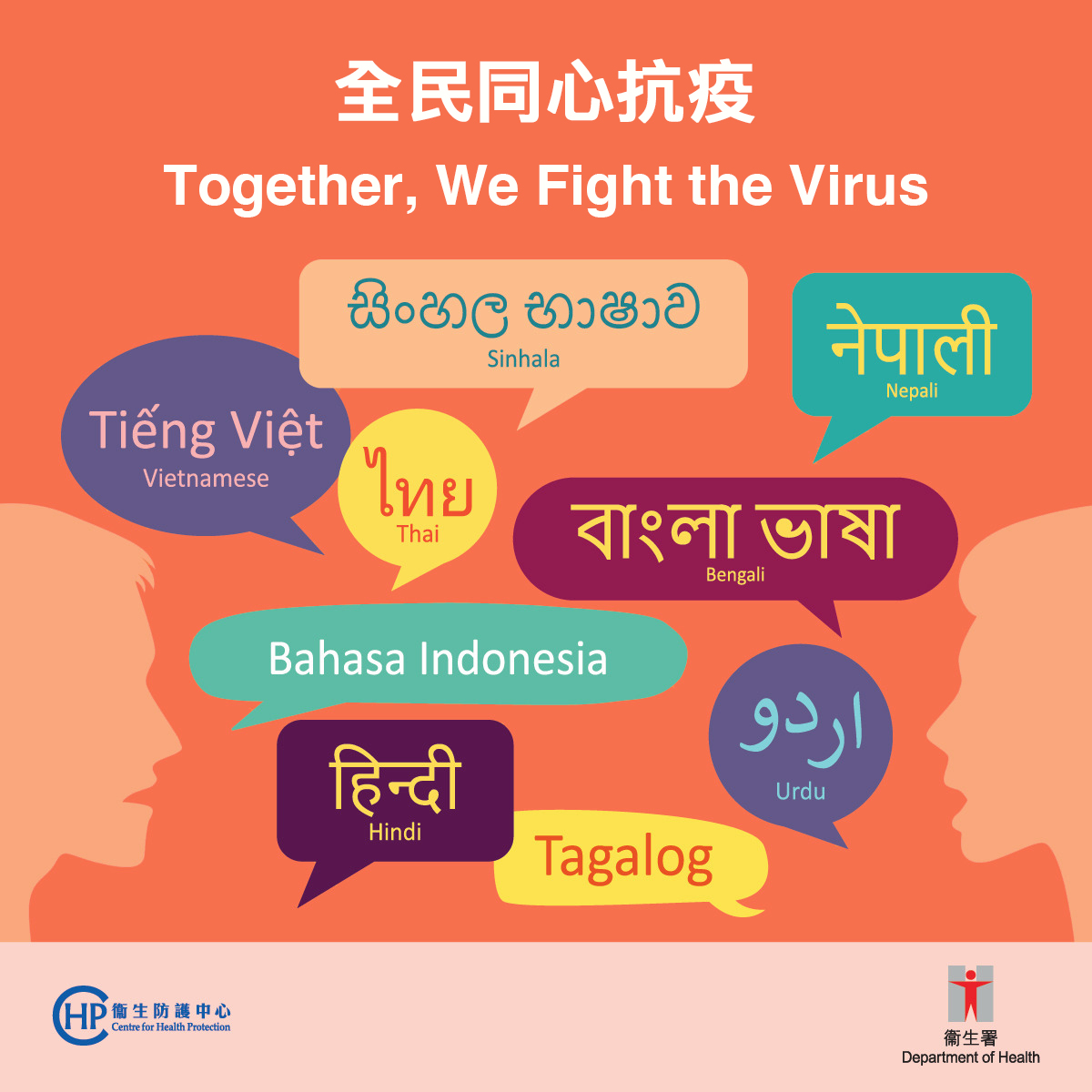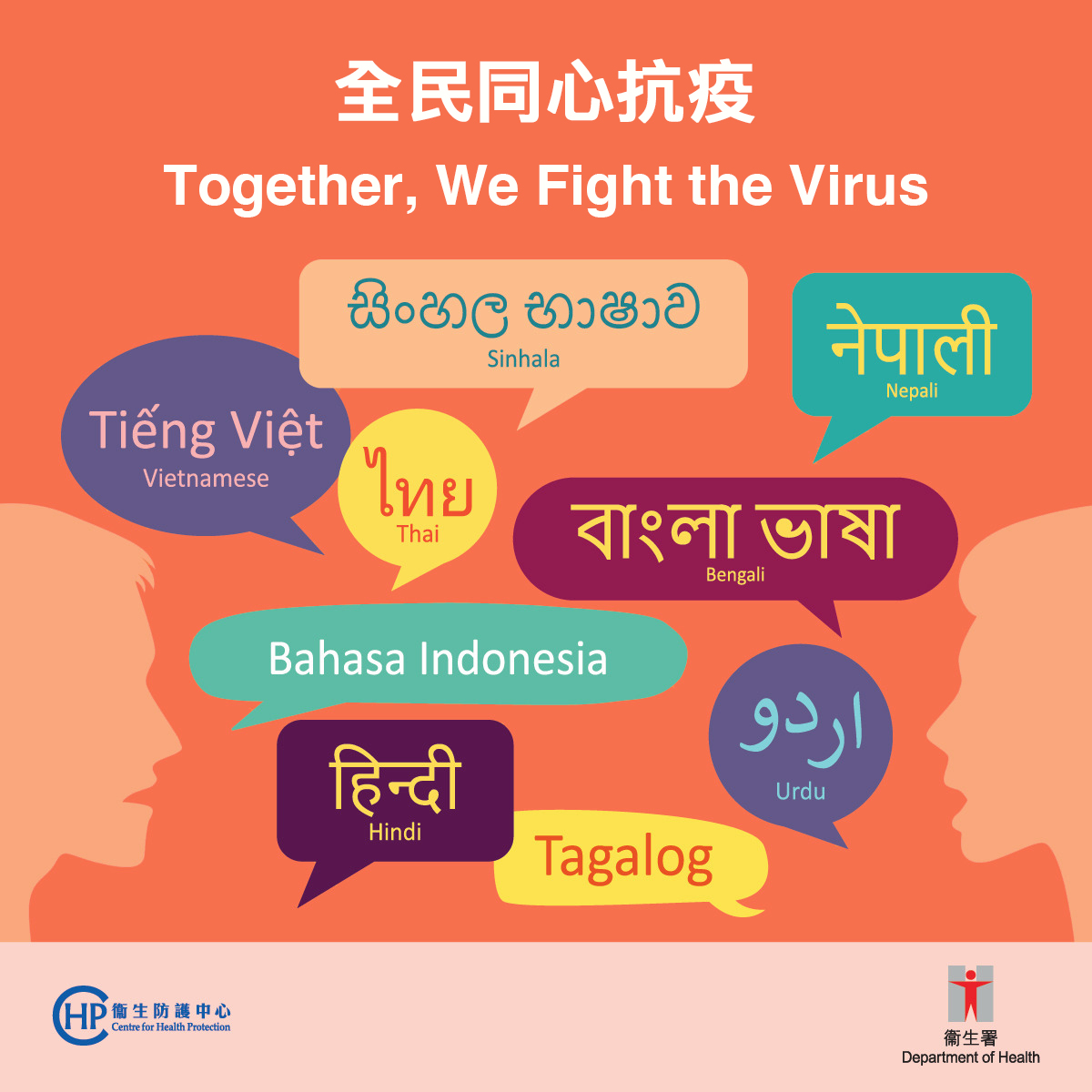 現時本港疫情形勢相當危急,全民應同心抗疫。
為便利更多少數族裔朋友接收政府最新的防疫信息,我們已把有關新冠疫苗安全監察和接種須知等資訊翻譯成多國語言。
更希望你將有關資訊與同事、合作/業務夥伴分享,讓他們都能採取合適的預防措施同心抗疫。
The current epidemic in Hong Kong has entered a critical stage. We should fight the virus together.
The latest epidemic prevention information including COVID-19 vaccine safety monitoring and fact sheets have been translated to multiple ethnic minority languages. 
We would like to garner your support of getting the information across to your colleagues, work associates and/or business partners so that they will join our efforts in taking proper preventive measures to fight the virus. 
詳情參閱:
Please visit:
(Hindi 印度文 हिन्दी) https://www.chp.gov.hk/tc/features/102743.html

(Nepali 尼泊爾文 नेपा ली) https://www.chp.gov.hk/tc/features/102786.html

(Urdu 巴基斯坦文 اردو ) https://www.chp.gov.hk/tc/features/102787.html

(Thai 泰文ไทย) https://www.chp.gov.hk/tc/features/102788.html

(Bahasa Indonesia印尼文) https://www.chp.gov.hk/tc/features/102790.html

(Tagalog 菲律賓文) https://www.chp.gov.hk/tc/features/102791.html

(Sinhala 僧伽羅文සිංහල භාෂාව) https://www.chp.gov.hk/tc/features/102799.html

(Bengali孟加拉文বাংলা ভাষা) https://www.chp.gov.hk/tc/features/102796.html

(Vietnamese 越南文Tiếng Việt) https://www.chp.gov.hk/tc/features/102797.html
Source: Centre for Health Protection, DH
https://www.facebook.com/CentreforHealthProtection/posts/5525532960795909